Managing climate change risk and the shift to a low-carbon economy have rapidly moved up the agenda for policymakers, businesspeople and investors.  In the rush for solutions, rigorous thinking on changing costs and benefits will be at a premium - but traditional economic analysis has struggled to keep up with the pace of change, and the wide scope of the problem. 
In this session, held on 15 December 2020, our two leading practitioners presented an update on how the framework of economic analysis is adapting to the task in policy, commerce and academia. They also discussed designing long-range climate scenarios and making more holistic assessments of wealth and resource creation and endowment.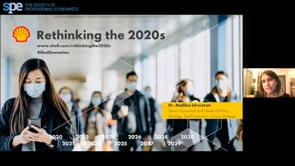 Sorry: IE8 cannot display our video content.