Sir Robert Stheeman
In this interview we turn our attention to UK government borrowing and who better to discuss this with than Sir Robert Stheeman, Chief Executive of the UK's Debt Management Office. After a distinguished career in the private sector Sir Robert has headed up the UK's Debt Management Office since 2003 and is responsible for, among other things, government debt and cash management – a dedicated service for which he was knighted in 2016.
Sir Robert discusses his thoughts on the challenges of 2020 – from the logistics of selling almost half a trillion pounds of UK government debt during the year to how well the financial markets that trade gilts (and the DMO for that matter) have coped with working from home. Sir Robert does not seem overly concerned about gilt issuance 'crowding out' private sector borrowing, and he talks about the relationship between the DMO and its biggest buyer – the Bank of England.
The conversation touches on various aspects of the UK government bond curve – ranging from the huge amount of short-term debt that the DMO has issued over the past few months (and thus the refinancing risk that comes with it) to the lower proportion of index-linked bonds that have been sold – the latter in part due to uncertainties about how and when the measure of inflation that is used to calculate interest payments might be changed (the UK Statistics Authority and HM Treasury have now published their response to their consultation on the timing of reform to the Retail Price Index).
One of the hot topics in debt markets right now is sustainable investment, and Robert touches on the government's decision to announce its first 'green bond' in 2021. We discuss investor appetite, how a debt management office might set about building a green sovereign curve and how long it might take to achieve sufficient liquidity in green bond issues.
Sir Robert Stheeman was born and educated in the UK.  He held positions with Vereins-und Westbank AG in Germany from 1979-1985 and completed his bank business degree at the Hamburg Chamber of Commerce in 1982.  Robert Stheeman worked on debt capital market issues at Deutsche Bank from 1986 until 2002 before becoming Chief Executive of the United Kingdom Debt Management Office in January 2003. The DMO was established as an executive agency of HM Treasury in April 1998 to carry out Government debt management (issuing gilts and managing the gilts market) and cash management (balancing the Government's daily cash needs by issuing Treasury Bills and other transactions in the sterling money markets).  Robert received a knighthood in the Queen's New Year's Honours List 2016.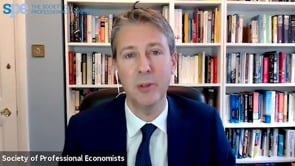 Sorry: IE8 cannot display our video content.