Ed Balls talks with Kevin Daly about the COVID-19 crisis, the UK's trade negotiations with the EU and US, the rise of nationalism/populism and how economic policy should respond.
Ed Balls is a former UK cabinet minister, chief economic adviser to the Treasury and a member of parliament from 2005 to 2015. He is currently a Research Fellow at the Harvard Kennedy School and a Visiting Professor of King's College, London and has recorded a number of popular BBC TV series, including 'Travels in Trumpland with Ed Balls' in 2018 and 'Travels in Euroland with Ed Balls' which was broadcast earlier this year.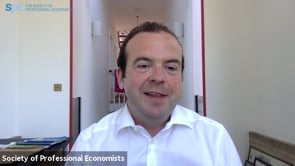 Sorry: IE8 cannot display our video content.