In this interview, Chris focuses on cross-country comparisons of COVID-19 data.
Chris Giles is the Economics Editor at the Financial Times, a position he has held since 2004. Before joining the FT, he was an economics reporter for the BBC, worked for Ofcom, and started his career with seven years as an economist at the Institute for Fiscal Studies.
 
Since the start of the pandemic, Chris and his colleagues at the Financial Times have done extensive work in presenting and analysing data on COVID-19 across the world. Rather than simply presenting the data as officially reported, they have spent a lot of time and work in highlighting differences in reporting practices across countries and analysing how these reporting differences may be distorting the true picture of the pandemic. Chris has also been instrumental in promoting the "excess deaths" concept as providing the most complete picture of cross-country COVID-related mortality.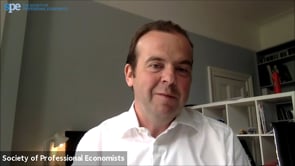 Sorry: IE8 cannot display our video content.