Willem Buiter
In the course of the conversation with Andrew Milligan, Willem Buiter set out his views on the weak economic outlook into 2021, 'a reluctant semi-recovery' and especially his thoughts on the likely path for fiscal and monetary policy in the USA and Europe. He is critical of countries being close to 'structural reform paralysis', when government spending on health, education and infrastructure is often sub-standard, and sees the EU as still being vulnerable to another major financial crisis as sovereign debt problems have not been solved. In particular, he suggests that 'helicopter money' is appropriate for the West at this phase of the business cycle, although a suitable exit route would be required. QE policies could also be extended, for example from government and investment grade into high yield debt. The Bank of Japan has led the way for other central banks to follow – 'central bank independence is an illusion at the best of times'. He concluded his interview with some thoughts on the lessons which Western governments can learn from the situation in China.
Willem Buiter is well known as an international economist. He is currently a Visiting Professor of International and Public Affairs at Columbia University, and an Adjunct Senior Fellow at the Council of Foreign Relations. For many years he was Global Chief Economist at Citigroup based in Europe. Previously, he was Chief Economist and Special Counsellor to the President of the European Bank for Reconstruction and Development, as well as being an original member of the Bank of England's Monetary Policy Committee. He has also held professorships at the London School of Economics and Cambridge & Yale Universities. He is the author of many articles and seven books.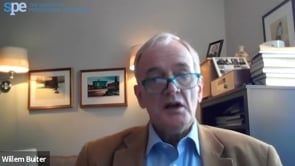 Sorry: IE8 cannot display our video content.