The SPE are delighted to share a compilation of interviews with some of the shortlisted contenders of our annual essay competition, The Rybczynski Prize. These include winner, Henry Curr (The Economist), Dr John-Paul Marney (Heriot-Watt University) and Joe Little (HSBC).
By way of background, in 2000 the Society inaugurated an annual prize for economics writing in memory of Tadeusz Rybczynski, an eminent economist and former Society Chairman.
The Rybczynski Prize is awarded to the best piece of writing on economics, as judged by the SPE Council (with assistance from specialist readers where appropriate).  The judges look for high-quality submissions on an important real world economic issue which merits wide attention among professional economists.
The 2021-2 competition will open early 2022.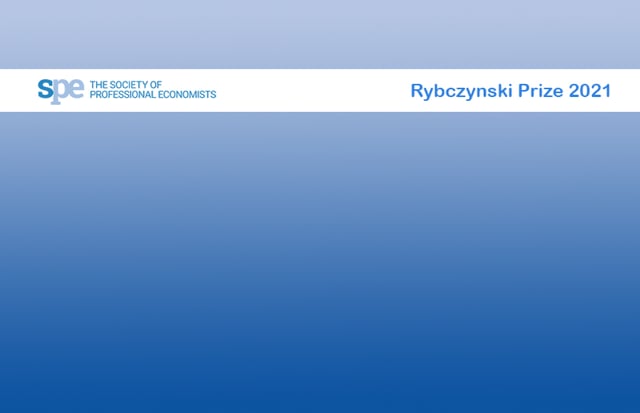 Sorry: IE8 cannot display our video content.