Dalia Marin is Professor of International Economics at TUM School of Management, Technical University of Munich. Her research interests cover international economics, corporate finance, the organisation of the firm, and emerging market economies. After her education at Vienna University, she has taught at the Institute for Advanced Studies in Vienna, the Humboldt University in Berlin, and been a visiting professor or a visiting scholar at a large number of American universities including Harvard and the IMF. She is also a Non-Resident Fellow at Bruegel. 
Dalia Marin began the conversation by discussing a major problem which has faced the world economy for several decades, namely a steady deceleration in productivity growth across many countries. She considered several of the theories which have been put forward to explain this phenomenon, including statistical mis-measurement, slow diffusion of new technologies, the changing balance of power between labour and capital, and the increase in market concentration in key sectors.
The interview moved onto her recent research about how to transform global linkages and industrial policy in the coming decade. She argued that a growing number of firms are reducing their reliance on costly and unreliable global supply chains and investing more at home, especially in robotics, helped by much cheaper financing. This lowers the cost of a robot relative to that of a worker. One of the implications is that she does not expect to see a sharp recovery in global trade, and instead substantial reshoring activity and a renaissance in domestic manufacturing will continue.
Dalia ended the interview with some thoughts about the important role for governments in these areas. For example, public policy making could include incentives for firms to encourage AI and the creation of new employment opportunities. Both at country and sector level, there will be many winners and losers from these trends.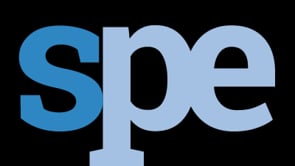 Sorry: IE8 cannot display our video content.