In the course of the discussion, Jan-Emmanuel De Neve outlined the economic principles behind the idea of 'wellbeing' and how surveys can measure life satisfaction across time, countries, even cities and companies. His considered some of the relationships between happiness and recent trends in economic growth, productivity, and income inequality.

Jan described some of the findings of the annual World Happiness Report and explored some of the implications of the pandemic and global recession. One conclusion is that policy responses need to be aimed much more at those groups who have disproportionally suffered during the lockdowns. The economics of wellbeing can help inform governments and businesses on broader issues.

As some examples, the concepts of 'wellbeing benefits per pound of expenditure' and 'years of human wellbeing' can be considered, which could lead to more government expenditure on social than physical infrastructure. Many branches of economics are concerned about trade-offs, cost-benefit analysis and opportunity costs. One of Jan's recent papers examined these wellbeing trade offs in terms of the UN's Sustainable Development Goals, with particular implications for tackling climate change.

Jan-Emmanuel De Neve is Director of Oxford's Wellbeing Research Centre. He is also the KSI Fellow and Vice-Principal of Harris Manchester College. He is affiliated with the Centre for Economic Performance at LSE and the Centre for Experimental Social Sciences at Nuffield. Previously he worked at University College London and at INSEAD. Together with John Helliwell, Richard Layard, and Jeffrey Sachs he is an Editor of the World Happiness Report. He is a member of the Global Happiness Council and chairs its Workplace Wellbeing committee.
For further information about the World Happiness Survey, and access to the 2020 report, please visit: The World Happiness Report.
There will be a major webinar on March 20th launching the 2021 report; anyone interested in signing up should go to the link at the top of the World Happiness Report page.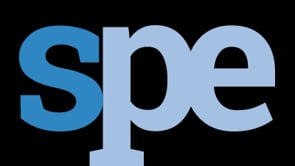 Sorry: IE8 cannot display our video content.