In the course of the interview, Matthew explored the interaction of health economics with the UK and global economies. He discussed the varied medical responses in different countries to the health crisis, the lessons that are being learned in terms of best practice, and the obstacles to a quick and successful vaccine. Turning to the economy, he gave his views on the tensions between business, the Treasury and health officials about the safe rate to lift the lockdown rules, and the opportunities for the UK economy in terms of life sciences and pharma research if there is strong collaboration between the NHS, business and government. Looking ahead, the current pandemic was put into context of the future health risks facing the world economy, and the action required to deal with social care issues in the UK just as much as spending more money on the NHS.
Matthew Swindells has had a long career in public health. He worked in the Department of Health as a Chief Information Officer and a Senior Policy Advisor to the Secretary of State for Health. He was the National Director for Operations and Information and Deputy Chief Executive for NHS England. He had a distinguished career as a hospital manager including Chief Executive of an Acute Trust and Cancer Centre. Most recently he moved into consulting - for Global Counsel as their senior adviser on health and life sciences, and with Accenture advising them on healthcare and digital transformation. Lastly, he holds visiting professorships at the University of Surrey and the Imperial College Institute for Health Innovation.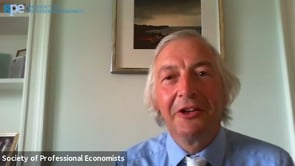 Sorry: IE8 cannot display our video content.