In the course of the discussion, Paul talked about the importance of behavioural economics in understanding and influencing household behaviour, the value of network science in analysing the spread of the corona virus, the drawbacks of many of the epidemiological models, the useful role which economists can play in helping government decision making, and lastly a traffic light approach to exiting the lockdown.

Paul Ormerod is a partner at Volterra Partners consultancy and a visiting professor at University College London's Centre for Decision Making Uncertainty. He is well known for writing on a range of topics, on his blog and through a variety of books and papers, especially relating to behavioural economics, complex systems and the science of networks.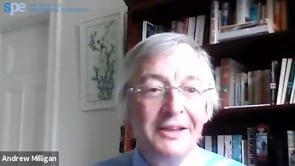 Sorry: IE8 cannot display our video content.