In the latest in our series of video interviews, Andrew Milligan, senior adviser to the Society's Council, interviews Gus O'Donnell, discussing how the current crisis compares with predecessors, assessing the pluses and minuses of the government's response, looking at measures of well-being in relation to economic activity, and lastly the threats to the charity sector and how economists can assist many charities.

Lord O'Donnell is a former British senior civil servant and economist, who between 2005 and 2011 served as the Cabinet Secretary, the highest official in the British Civil Service. From joining the Treasury as an economist, and serving in the British Embassy in Washington, involved with the IMF and World Bank, he became Permanent Secretary of the Treasury in 2002. After leaving the civil service in 2011, and being appointed a Life Peer in 2012, he has been involved in many areas: the chair of Frontier Economics, a visiting professor to the London School of Economics and University College London, a trustee of the Economist Group, a strategic adviser to the chief executive of Toronto Dominion Bank, a fellow of the Institute for Government, and he is Chair of Trustees of Pro Bono Economics.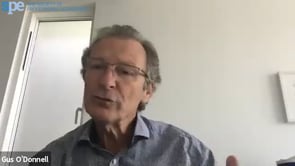 Sorry: IE8 cannot display our video content.