Economist and Author Stephen King gave a comprehensive talk to SPE members at Norton Rose Fulbright on his new book - We Need To Talk About Inflation.
King began by stating that in the aftermath of Covid policymakers had thought rising inflation would be transitory; there was a sense that surging inflation couldn't happen. He goes on to argue that the policy response was lacking when the risk of higher inflation finally did materialise.
There was also a tendency for some policymakers to claim that inflation was being generated outside of their field of influence, according to King - in a similar vein to UK Chancellor Barber's claims in the 1970s. In other words, that some believed the source of inflation was not something that policymakers could control.
King continued by looking at various historical examples of inflation - from the Roman Empire, the Spanish discovery of silver in South America in the 16th century, the French Revolution to the American Civil War. His conclusions? That money matters and that there is an inseparable relationship between monetary and fiscal policy.
He goes on to say that there are four issues that could have conspired to generate higher inflation this time: institutional changes (such as the Fed introducing more flexibility into its inflation targeting regime), signs of monetary excess (accommodating the rise in inflation - unlike before the global financial crisis where central banks offset deflation from abroad by running policy too loose), the trivialisation of inflation, and weaker economic supply conditions.
King concluded by looking to the future. He saw two major risks - that central banks may only be able to achieve their inflation targets with a lot more heavy lifting from monetary policy (thereby risking a hard landing), or that they are so fearful of the ramifications of far tighter monetary policy (particularly if fiscal policy has run out of space) that higher inflation ends up being accommodated.
With many thanks to Norton Rose Fulbright for hosting the event and Amanda Rowlatt for her expert chairing of the session.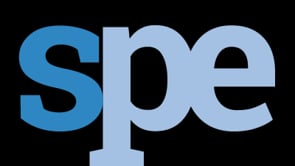 Sorry: IE8 cannot display our video content.