Mark is currently a Senior Adviser to KPMG on environment, social and corporate governance and climate risk matters. In the course of his conversation with Andrew Milligan, he explained how and why his experience as a banking economist, and a growing interest in market failures, led him to focus on sustainability issues. Financial institutions are increasingly aware of the large losses they can face from such externalities. Businesses are becoming more pro-active towards sustainability matters due to greater regulation and pressure from wider society. Risk managers are increasingly taking the lead, but Mark argued that economists should also play a bigger role in advising Boards and senior management.
Mark highlighted the many failings of standard macro-economic models and how official climate scenarios understate the true scale of the risks and opportunities that the world faces. Despite the current confusion and hype, Mark was positive about the longer term prospects for ESG investing, as progress on data standardisation and disclosure promise to make it mainstream. He ended with a call for politicians to consider a radical shift away from labour taxes to progressive environmental taxes, not just on carbon emissions, to deal with externalities and make growth more equitable and sustainable.
Mark Cliffe was a senior economist at several major banks, such as HSBC. He spent over 20 years as Chief Economist and Global Head or Research at ING Group, where he created and led the New Horizons Hub tasked with analysing disruptive change, climate risk and digital finance. Mark is a Visiting Professor at the London Institute of Banking and Finance and an adviser to Helmsley Energy, as well as a regular conference speaker and author of many articles.
Mark has written several articles on these issues which can be found on his website or via Project Syndicate.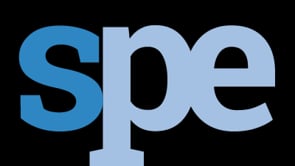 Sorry: IE8 cannot display our video content.