On Wednesday 21 October, the SPE's annual conference was delivered online to discuss the policy challenges facing the UK and global economies both during and in the aftermath of the COVID pandemic. Chaired by Stephanie Flanders, Head of Bloomberg Economics, the exceptional line-up of speakers included:
Governor Lael Brainard, Member of the US Federal Reserve Board of Governors, will discuss the outlook for US monetary policy.
Sir Dave Ramsden, Deputy Governor for Markets and Banking, Bank of England, will discuss the outlook for UK monetary policy.
Sir Ivan Rogers, former British Permanent Representative to the EU will discuss the latest developments in Brexit and the UK/EU trade negotiations.
Dr Vitor Gaspar, IMF Director of the Fiscal Affairs Department will discuss the challenges for global fiscal policy in the aftermath of the pandemic.
Panel discussion on Issues Facing the Global Economy comprising of Dame Kate Barker, former Bank of England MPC member and Prof Jagjit Chadha, Director, National Institute of Economic and Social Research and Dr Dambisa Moyo.
You can catch up with the recording by clicking on the two sessions below.
Session 1 - including presentations from Sir Dave Ramsden, Governor Brainard and Dr Vitor Gaspar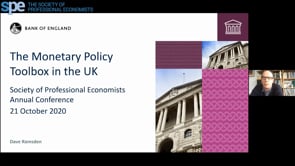 Sorry: IE8 cannot display our video content.
Session 2 - including contributions from Dame Kate Barker, Prof Jagjit Chadha, Dr Dambiso Moyo, and Sir Ivan Rogers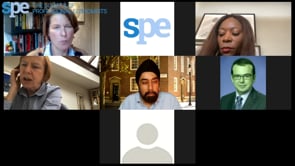 Sorry: IE8 cannot display our video content.